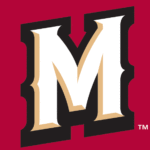 Modesto @ Fresno Gm 5
After losing for the first time in 17 games the night before, the Modesto Nuts got right to it with a seven-run first inning and rolled to a 17-2 win over the Grizzlies in Fresno on Saturday night. The victory clinched the North division second half title and a spot in the California League playoffs starting Tuesday night.
The seven-run inning wasn't the biggest inning of the game for Modesto, either. They batted around for nine runs in the seventh inning, which started with an already-commanding 8-1 lead.