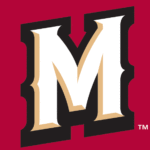 Modesto @ Fresno Gm 5
After losing for the first time in 17 games the night before, the Modesto Nuts got right to it with a seven-run first inning and rolled to a 17-2 win over the Grizzlies in Fresno on Saturday night. The victory clinched the North division second half title and a spot in the California League playoffs starting Tuesday night.
The seven-run inning wasn't the biggest inning of the game for Modesto, either. They batted around for nine runs in the seventh inning, which started with an already-commanding 8-1 lead.
Six Modesto hitters had multi-hit games, led by Brock Rodden and Curtis Washington Jr. with three hits apiece. Jared Sundstrom belted his third home run of the season, a three-run shot in the first inning.
Modesto battered seven Fresno pitchers for 18 hits and drew nine walks.
Tyler Cleveland (W, 14-5) threw five innings out of the bullpen and gave up two runs on three hits and no walks with two strikeouts. Cleveland leads the California League with 14 wins 136 1/3 IP, and is third in strikeouts with 111.
Fresno got out of the gate in the second half strong and built a large lead but Modesto caught fire in the middle of August, splitting a series with the Grizzlies and then sweeping the next two six-game sets against San Jose and Inland Empire.
The season ends on Sunday with a 12:05 pm game in Fresno.