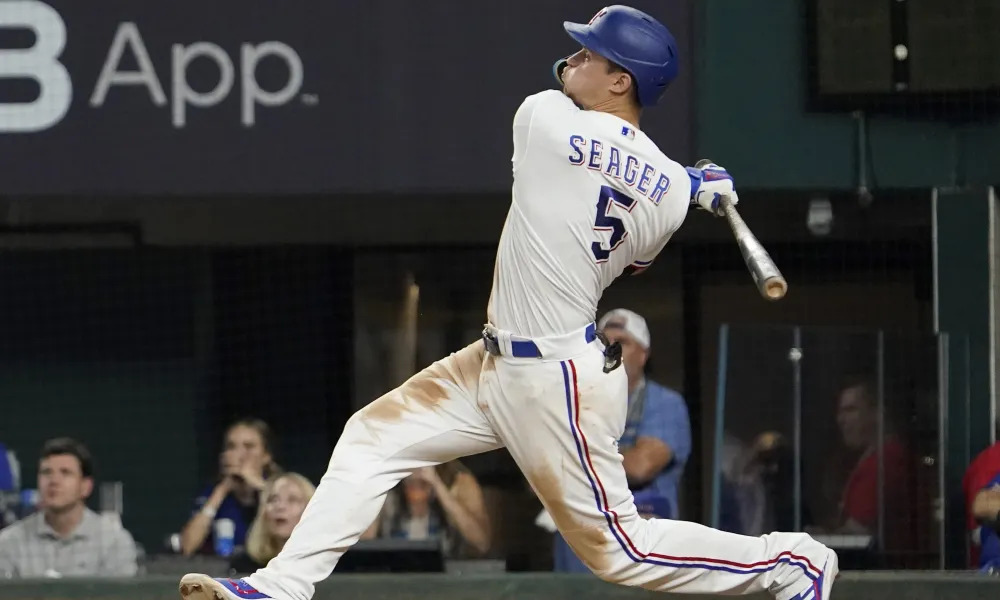 Corey Seager evened up game one of the 2023 World Series with a ninth-inning home run as the Texas Rangers staved off defeat on Friday night. The Rangers went on to win in extra innings and take a 1-0 lead over the Arizona Diamondbacks with game two on Saturday night.
Seager, a 2013 and 2014 member of the Rancho Cucamonga Quakes, has been a post-season hero before, winning the World Series MVP trophy in 2020 with the Dodgers.
In 18 post-season games that year, Seager batted .328/.425/.746 with eight home runs. His MVP-winning line for the World Series was .400/.556/.700.
As a 19-year old, Seager played in 27 games with the then-high A Quakes at the end of 2013 and then started 2014 in Rancho Cucamonga. Over 80 games, Seager slashed .352/.411/.633 and got promoted to AA.