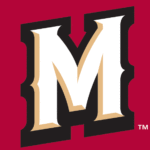 Inland Empire @ Modesto Gm 6
The Inland Empire 66ers took the Modesto Nuts to extra innings and scored three runs in the 10th inning. Not only was it not enough to pin a loss on Modesto, but they lost by four runs.
The Nuts scored seven runs in the bottom of the 10th and walked off with their 13th win in a row, an 8-4 victory. Luis Suisbel broke a 4-4 tie with his sixth home run of the season to complete a six-game sweep and keep Modesto (39-21) one game behind Fresno (40-20) in the North division.
Modesto travels to Fresno for a season-ending six-game series starting on Tuesday.
Frueddy Batista put the Nuts up 1-0 with an RBI single in the second inning. Matt Courtney pulled Inland Empire even with an RBI double in the sixth. That was it until the 10th inning when the 66ers struck for three runs to make it 4-1.
Inland Empire only recorded one out in the bottom of the 10th and three runs came across before Lazaro Montes was intentionally walked to load the bases, setting up the double play.
Suisbel avoided an inning-ending dp that would have sent the game to the 11th by blasting his game-winner over the centerfield fence.
The stage is now set for a showdown in Fresno to determine one of two remaining Cal League playoff spots. The North division first-half winner, San Jose, is eliminated so it's between Fresno and Modesto to clinch a spot by winning the second half.
The South division was won in the first half by Rancho Cucamonga, who is still alive at three games back with six to play, despite being under .500 at 27-33. Inland Empire holds down the top spot at 31-29, one game ahead of Lake Elsinore (30-30).
SUNDAY SCORES
FRESNO – 8
VISALIA – 6
Box
SAN JOSE – 4
LAKE ELSINORE – 5
Box
Story