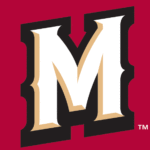 Inland Empire @ Modesto Gm 4
Freuddy Batista broke a 1-1 tie with an RBI single in the bottom of the eighth inning as the Modesto Nuts beat Inland Empire 2-1 on Friday night at John Thurman Field. Riley Davis (W, 8-0) pitched five shutout innings out of the bullpen as Modesto won for the 11th straight time.
The teams traded single runs in the first inning and the pitching on both sides held the line until Batista's line drive to center in the eighth. Logan Evans started for the Nuts and went four innings with just one run allowed on three hits and no walks with six strikeouts.