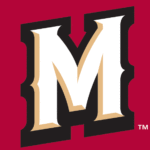 Inland Empire @ Modesto Gm 4
Freuddy Batista broke a 1-1 tie with an RBI single in the bottom of the eighth inning as the Modesto Nuts beat Inland Empire 2-1 on Friday night at John Thurman Field. Riley Davis (W, 8-0) pitched five shutout innings out of the bullpen as Modesto won for the 11th straight time.
The teams traded single runs in the first inning and the pitching on both sides held the line until Batista's line drive to center in the eighth. Logan Evans started for the Nuts and went four innings with just one run allowed on three hits and no walks with six strikeouts.
Davis came on for the fifth and went the rest of the way, giving up just one hit and no walks with six Ks, combining with Evans for 12 strikeouts without any walks.
With the win, Modesto (37-21) remained two games back of Fresno in the North division. The Nuts and Grizzlies finish the season going head-to-head in Fresno next week. With San Jose winning the first half title in the North, these two teams are fighting for one playoff spot.
Game five between Inland Empire and Modesto is Saturday with the series finale on Sunday.
FRIDAY SCORES
FRESNO – 8
VISALIA – 0
Box
RANCHO CUCAMONGA – 8
STOCKTON – 1
Box
Story