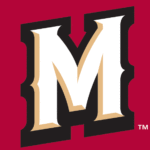 Championship Series Gm 1
The Modesto Nuts fell behind 1-0 in the third inning, then came roaring back with nine runs in the fifth and went on to win game one of the California League championship series by a score of 9-2 over the Rancho Cucamonga Quakes on Sunday night. Tatem Levins hit a grand slam and Jonny Farmelo hit a three-run shot as Modesto's high-powered lineup continued to roll.
Jake Gelof hit a pair of solo home runs to account for both of Rancho Cucamonga's runs.
Three Modesto pitchers scattered seven hits and allowed just one walk with 12 strikeouts.
3,573 fans showed up at John Thurman Field for Modesto's last home game of the year. Game two of the championship series will be in Rancho Cucamonga on Tuesday at 6:30pm.
RANCHO CUCAMONGA – 2
MODESTO – 9
Box