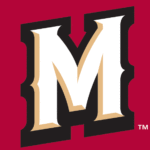 Modesto @ Fresno Gm 2
The Modesto Nuts won their 15th straight game and took over first place in the North division with a 7-5 win over the Grizzlies in Fresno on Wednesday night. Lazaro Montes singled in two runs in the fifth inning as the Nuts took a 4-3 lead, overcoming an early 3-0 deficit.
Tatem Levins hit his ninth home run of the season in the sixth inning to make it 5-3 Modesto. Two more runs in the seventh put the game out of reach. EJ Andrews hit a two-run homer for the Grizzlies in the bottom of the seventh to cut Modesto's lead to 7-5. Fresno got no closer and Juan Burgos (S, 7) finished it off  with a clean ninth inning for Modesto.